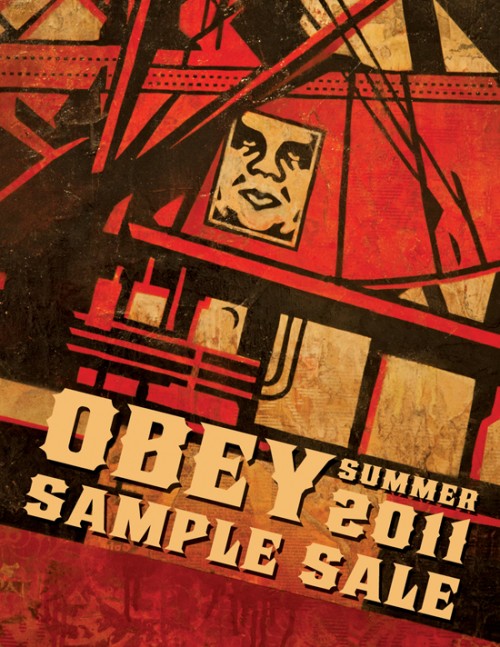 So Saturday, Christian and I decided to go to this sample sale.
He obsessed with this clothing line, like obsessed.
like 95% of his clothes are Obey, its ridiculous! hah!
Anywho, Friday night Christian took me out on a little date & we planned to wake up at 5 a.m for this sale because we only imagined how packed this sale would be.
We pressed snooze one & next thing you know it was 10 a.m!
So we rushed our little asses & drove from Los Angeles to Irvine, which is about an 1 hour 30 min drive.
We go there & here was the line ...
Crazy right??? But .. with all honesty, it wasn't too bad.
We waited in line for about 2 hours. Which wasn't all that bad.
When you get inside they gave us a sticker name badge with a certain time & that is the time we needed to be out! basically we had 20 min to shop the whole warehouse, go to the sorting section & pay for your items.
It was so crazy let me tell you! I only got these items.
I wish I could have gotten more & I regret getting a that white one in Med instead of Small.
Clockwise: Cozy Knit Pullover, Girl Tee, oversize quarter sleeve tee, another oversize tee & Pullover hoodie. Oh and not pictured - a V neck striped mens tee for my favorite cousins bday next week.
Ok now my BF on the otherhand droped about $230 on all this stuff!
He got 2 Tanks, 4 shirts, Pair of pants, shorts, a pull over sweater, a jacket, 2 woven flannels & a beanie!
Yeah he had about $380 worth of stuff but I convinced him not to be a crazy ass and put the maybe stuff back lol. My boy was in Heaven!
and the funniest thing ... we split up during the sale, when we met up to sort our stuff we noticed we both got the same exact shirt but in our sizes lol too funny! We are so a like! You can see them in the pics I took!
PS: Isn't my boy the cutest ♥ He was just trying on the shirt & I snapped it.
So that was the sale! Phew!
Oh and here is a pic of our date night Friday @ The San Antonio Winery!
Hope everyone had a great weekend as well! xo